Embrace Your Journey of Self-Discovery with 'I Am'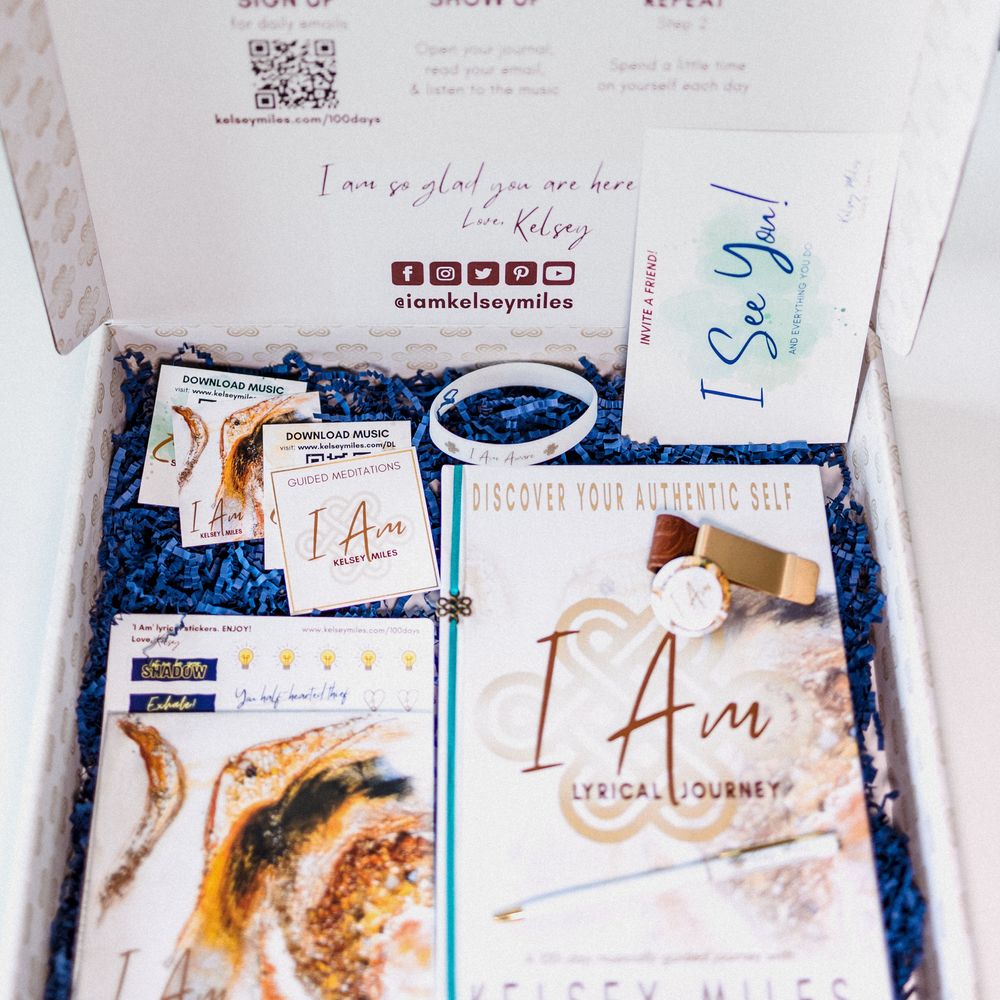 What to Expect:
In every note, in every lyric, you'll find an invitation to embrace your true self—the beautiful, the imperfect, the unique. 'I Am' celebrates the moments that shaped you, the choices that define you, and the beauty found in every "mistake."
• A curated box set delivered to your doorstep, each piece carefully chosen to enhance your journey.
• Weekly Zoom calls to connect with a community sharing the same transformative experience.
• Exclusive access to the grand launch event on January 6th, 2024.